Looking for Binge Watch some Best Indian Web Series? If yes, then Check Out the Indian Web Series List provided by the Entertainry. The Web Series Lovers have starvation and hunger for Digital Content that is full of Thriller, Comedy, Music, Drama, and everything that can fulfill their thirst and there are numbers of Digital Platform available that are leading the Viewers towards the Feast of Indian Web Series.
We have arranged the Best Hindi and Indian Web Series with IMDb Ratings and short summary that you can watch right now to fulfill the requirement of Entertainment.
1. TVF Pitchers
Year: 2015
Genre: Comedy, Drama
Episodes: 5
Starring: Naveen Kasturia, Arunabh Kumar, Jitendra Kumar 
IMDb Rating: 9.2/10

Summary:
In India, when Youth Generation get frustrated of 9 to 5 Jobs then the very first thought hits their mind is to have their own start-up. TVF Pitchers is depicting the Story of 4 Youth friends named Naveen Bansal (Naveen), Jitendra Maheshwari (Jitu), Yogendra Kumar (Yogi) and Saurabh Mandal (Mandal), those mutually decided to launch their own start-up. Throughout the journey of their start-up towards its success, the four friends will discover what they really want in life and the challenges they face in getting their start-up idea off the ground.

Why You Should Watch this Web Series?
This mini series is creating a sensation in youths with its relatable story as young India is quite firmly on the startup bandwagon. This is an inspiring story that is efficiently capturing the Mumbai's Start-up vibe. With solid performance and perfect blend of humour, just go for this mind-refreshing web series.
2. The Family Man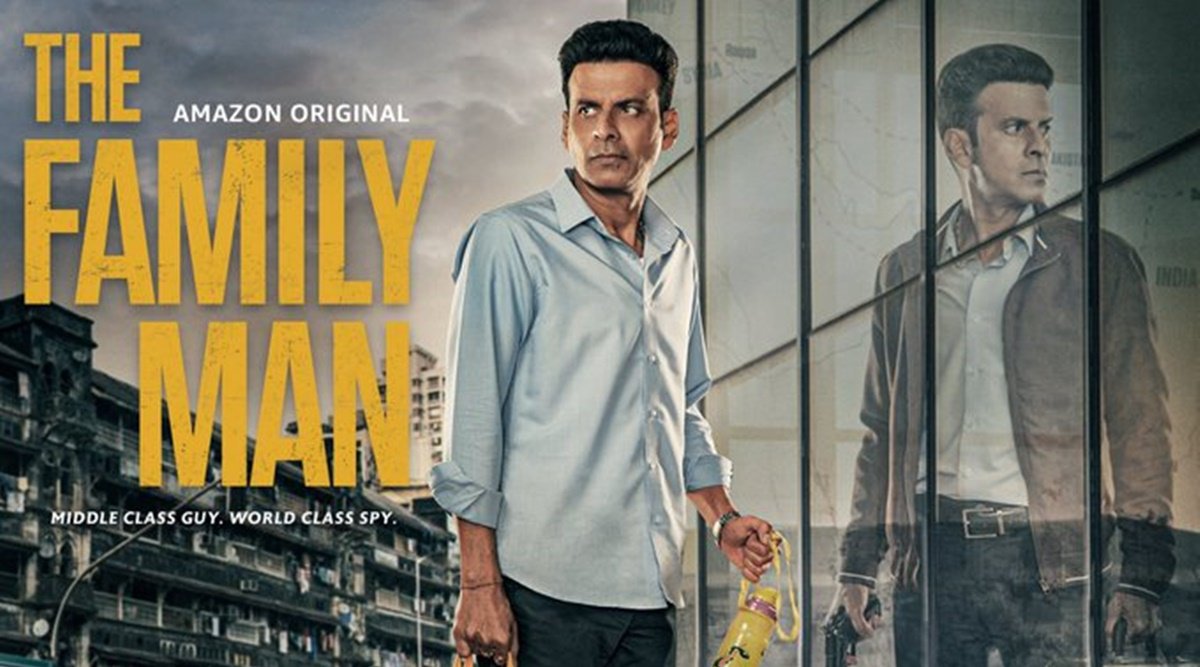 Year: 2019
Genre: Action, Comedy, Drama
Episodes: 10
Starring: Manoj Bajpayee, Priyamani, Sharib Hashmi 
IMDb Rating: 8.8/10
Summary: 
This Best Indian Web Series revolves around a middle-class-man that is not as common as you think but he is an extraordinary person that is more than your expectation. This man works for a special cell of the National Investigation Agency. While on the other hand, he tries to protect the nation from terrorists, he also has to protect his family from the impact of his secretive, high-pressure, and low paying job. If you like watching crime thriller sort of patriotic shows, then this is the best that you must watch.
Why You Should Watch this Web Series?
This Best Web Series received an outstanding response from viewers due to its complete package of action, comedy and drama. The writing of this series is too intelligent which is less gritty than the other darker spy. You will love it if you love watching patriotic shows.

3. Sacred Games 2
Year: 2018
Genre: Action, Crime. Drama
Episodes: 16
Starring: Saif Ali Khan, Nawazuddin Siddiqui, Neeraj Kabi 
IMDb Rating: 8.8/10

Summary:
Sacred Games is India's First Netflix Original Show that seems to have opened to much better reviews than others. It is based upon Vikram Chandra's novel with the same name. This show is depicting the Mumbai's dark criminal underbelly. Saif Ali Khan is playing the role of Inspector Sartaj Singh and Nawajuddin Siddiqui the role of crime lord Ganesh Gaitonde or Sartaj. You must binge watch this show available on Indian Web Series List, if you love watching exciting and thrilling shows with mysterious story plot.
Why You Should Watch this Web Series?
The Brilliant performances of casts, Brilliant writing of writer, Brilliant dialogues by Sartaj, and numbers of things are the reason for which you should binge watch this show on Netflix. This Best Web Series received high ratings from well-known digital platforms as well.

4. Mirzapur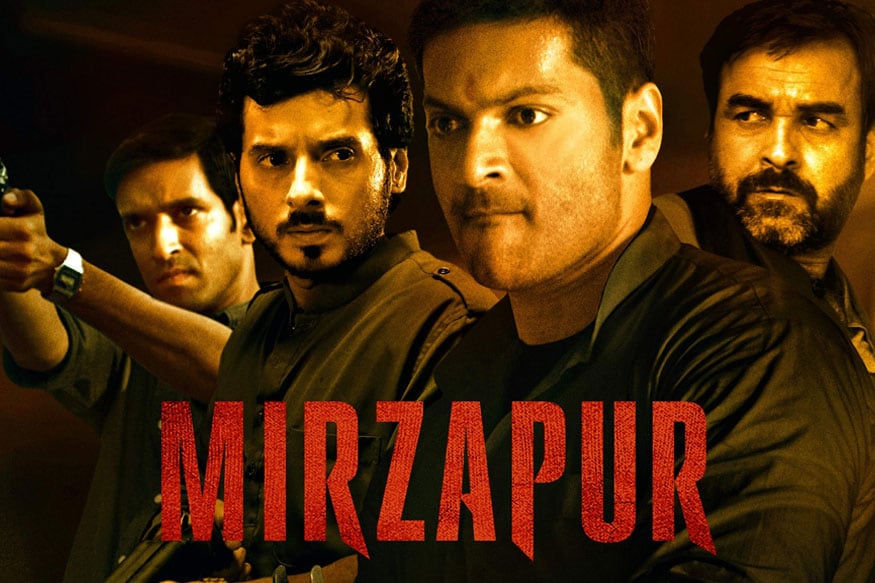 Year: 2018
Genre: Action, Crime, Drama
Episodes: 10
Starring: Pankaj Tripathi, Ali Fazal, Vikrant Massey
IMDb Rating: 8.5/10

Summary:
Although it is nothing new to people that the Mirzapur is a small city that is controlled by Gangsters and entire story plot is based upon this. Then there is the lead male character of this show that is playing the role of a poor hero joins the mafia because of some "majboori". In no time, he became "Sabka Baap" and starts ruling over the city. This Web Series is the tale of two brothers who find themselves in the midst of a dangerous play for power, in a lawless, trigger-happy town where no one can escape violence. 
Why You Should Watch this Web Series?
This is one of the Best Web Series in Hindi that you must surely binge watch, if you are looking for an Indian Web Series with an interesting story plot. The Entertainry recommend you give a try to Mirzapur and we are sure that you will surely start liking it that it will keep you on the edge of your seat.

5. Delhi Crime
Year: 2019
Genre: Crime, Drama
Episodes: 7
Starring:  Shefali Shah, Rajesh Tailang, Rasika Dugal
IMDb Rating: 8.5/10

Summary:
This anthology Web Series on Netflix which revolves around Vartika Chaturvedi (Shefali Shah), a police officer who takes upon the battle of one of the most hideous crimes India has even witnessed as if it is her own battle. This Best Web Series on Netflix is released after making a well-planned research on one of the most talked about case of Delhi and the entire story plot is portraying that famous case. 
Why You Should Watch this Web Series?
If you don't know about this most talked Delhi Crime Case, then you must binge watch this show that is available on Netflix Indian Web Series List and get to know about the entire happening in just 7 episodes of this web series. This is a way best Indian Web Series that is recognized as one of the best crime series.