Genre: Action-Crime
Directed By: Sanjay Gupta
Produced By: Bhushan Kumar, Krishan Kumar
Star Cast: John Abraham, Emraan Hashmi, Suniel Shetty, Jackie Shroff, Kajal Aggarwal
Language: Hindi
Synopsis of Mumbai Saga
Mumbai Saga is an upcoming multi starer Bollywood Film. The genre of the movie is Action-Crime and produced by T-series.
The story of the movie is based on the true events of Mumbai. In Mumbai Saga, the story is showing the Gangster period set of the 80s. The movie story initially starts from showcasing the changing face of Mumbai, closing the mills to open the mall, and to rise of high buildings.
Star Cast of Mumbai Saga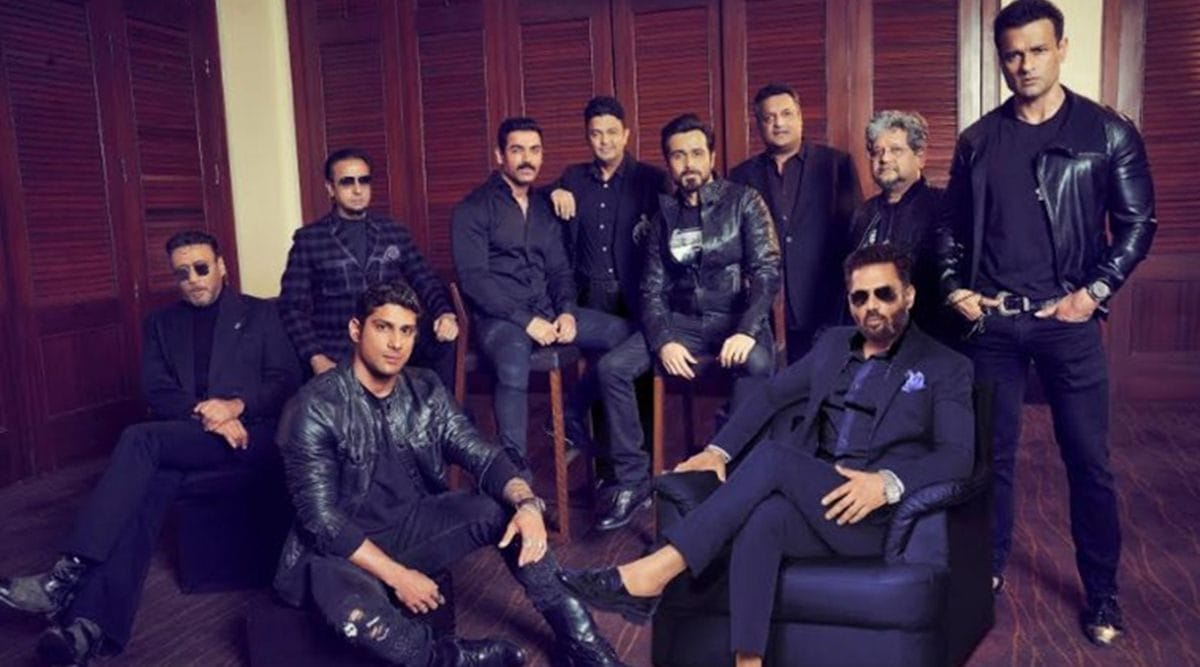 Image Source: The Indian Express
In the movie, John Abraham is playing the role of Ganpat Ram Bhosle.
Emraan Hashmi is playing the role of a cop in the movie and the name of his character is Ambar Khan.
Suniel Shetty is playing the role of Murli Shankar.
Veteran Bollywood Actor Jackie Shroff playing Chief Mehmood Imtiaz and actress Kajal Aggarwal playing Jamuna.
John Abraham's first looks from the film showing him in an intense avatar with a vermillion mark on his forehead.
Image Source: Youtube
First Announcement of Mumbai Saga:
The film shooting was started in Aug 2019. The first look of John Abraham is also released on social media. First, the film was scheduled for release on 19 June 2020. Due to the COVD-19, the makers have decided to schedule for any upcoming date because the government has closed the theatres.