Manoj Bajpayee is a well known and popular name in the film industry. Public is loving the natural acting of this talented actor from Bihar. He was born on 23 April, 1969 in Narkatiaganj of Bihar in a middle class family but no one was aware that this boy can build his different space in the Dream City Mumbai with his excellent acting skills. 
So let's discuss 12 Lesser Known Facts about Manoj Bajpayee..
1. Manoj Bajpayee is Famous for his Natural Acting Skills
After the success of Gangs of Wasseypur, his character was placed as a special image in young minds. His dialogue delivery and the way of speaking was loved by the public a lot. His acts in films like Satya, Special 26 and etc. are some examples of his outstanding acting.
2. Wife Neha Bajpaaye is also an Actress who started her career with Kareeb
If we talk about his personal life, The Debut movies of Neha "Kareeb" and Manoj "Satya" released together. They both met each other for the first time after the release of their movies.
Manoj Bajpayee's wife Neha Bajpayee started her career in Bollywood movies with Bobby Deol's movie Kareeb. After coming in movies she changed her name from Shabana Raza to Neha.
3. Neha Bajpayee is Second wife of Manoj
During the struggling phase of his career Manoj got married with a girl but this relationship didn't last for long. After 2 months of their marriage they got divorced. And the reason behind the end of their relationship was the tough struggling period of Manoj during his debut in Bollywood that he failed to manage his married relationship well and they fell apart from each other. 
4. Manoj Bajpayee wanted to end his life during his struggling phase
He faced a lot of depression and got frustrated after the rejection from NSD (National School of Drama). He was rejected not once, not twice but thrice. Acting was his passion and after the continuous rejection he even thought to end his life by committing suicide. 
5. He worked in a serial of Doordarshan named "Swabhimaan"
Before his Debut in Bollywood, he even worked in a TV Serial named Doordarshan and this is where Mahesh Bhatt got impressed with his outstanding acting and identified him to become one of the best actors. After watching his acting, Mahesh told him "Ye shehar chhod ke mat jaana, ye bahut kuch dega tumhe".
6. He participated in many dramas of Ramjas College and Hindu College
Manoj did his Bachelor's in History  from Ramjas College (Delhi University, North Campus) and this is where he inspired to start his career in Acting World. With his College's Society, he took part in numbers of Dramas and showcased his true acting skills there too. 
7. Known for his Power Packed Performance 
After the movie Satya, he was appreciated a lot for his roles in the most remarkable movies like LOC Kargil, Veer Zara, Satyagrah, Gangs of Wasseypur, Shootout at Wadala, Zubeidaa, and many more.
8. Awards and Achievements
Bajpayee won the National Film Award and Filmfare Critics Award for Best Supporting Actor and Best Actor for Ram Gopal Verma's movie 'Satya'. He was awarded with National Film Award for his movie "Pinjar".
9. Pankaj Tripathi aspires Manoj Bajpayee as an Inspiration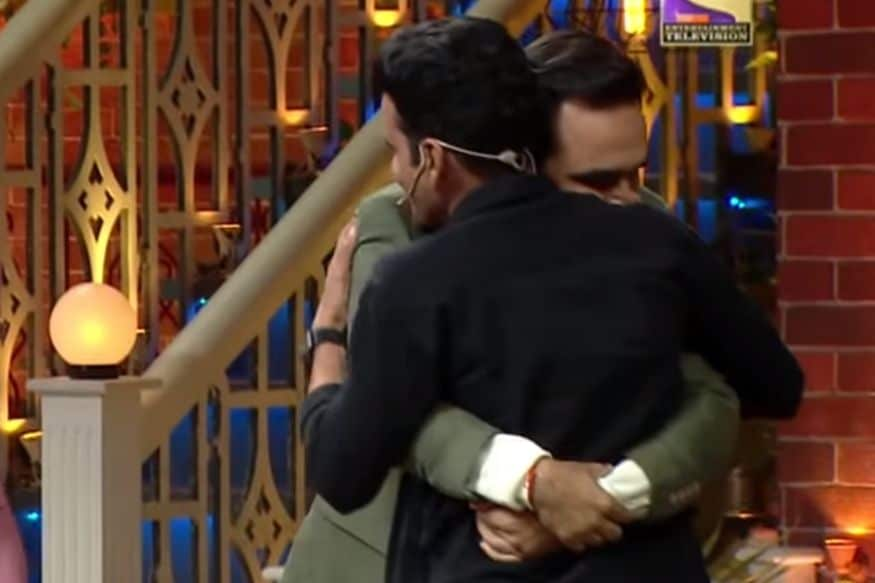 This Outstanding Actor is not only inspiration for the Youths those are trying to make their debut in Bollywood, but is also an inspiring person for the Multi Talented Actor Pankaj Tripathi as well. Pankaj said this in The Kapil Sharma Show that he drew inspiration from Manoj's Career Graph during his struggle period in B-Town. 
10. Came from Bihar to Delhi Without Reservation
He travelled to Delhi from his native land with his friend without reservation and that was also a another level of his struggling life. Although the Actor was not even aware about this fact that travelling in Train without reservation is an illegal act as that was the first time he took the Train Ride.
11. Expertised in Classical Dance as well
The Outstanding Skills of this inspiring actor is not only limited to his acting skills, but he also expertised in Classical Dance Form as well. He has learnt Chau for 4 Years, which is a well known classical dance of West Bengal.
12. Debut in the World of Web Series with "The Family Man"
Bajpayee finally made his into the Brand New World of Web Series with one of the Best Web Series named The Family Man in which he played the role of Spy and tries his best to save the country while on the other hand, he is protecting his Family as well.