Dilip Kumar aka Mohammad Yusuf Khan is a famous actor of Indian Hindi cinema. He is considered to be the finest actor of his time, he was also called 'Tragedy King' due to his fame for tragic roles. He is also awarded with the Padma Bhushan, Padma Vibhushan and Pakistan's highest civilian honor 'Nishan-e-Imtiaz' in addition to the Dadasaheb Phalke Award for his memorable performances in Indian films. Apart from this, he is a member of Rajya Sabha since 2000.
Birth Of the Brightest Star of Bollywood
Dilip Kumar was born on 11 December 1922. His Birth place is Peshawar city which is in Pakistan now. His childhood name was Mohammad Yusuf Khan. His father's name was Lala Ghulam Sarwar, who used to sell his fruits and run the expenses of his family. His family settled in Mumbai during Partition. His early life was spent in Tanghali. Due to the loss in business of his father, he started working in a canteen in Pune. It was here when Devika Rani got her first look and made Dilip Kumar an actor. It was Devika Rani who named her 'Dilip Kumar' instead of 'Yusuf Khan'. At the age of twenty five, Dilip Kumar was established as the number one actor in the country.
Married Life of Charming Actor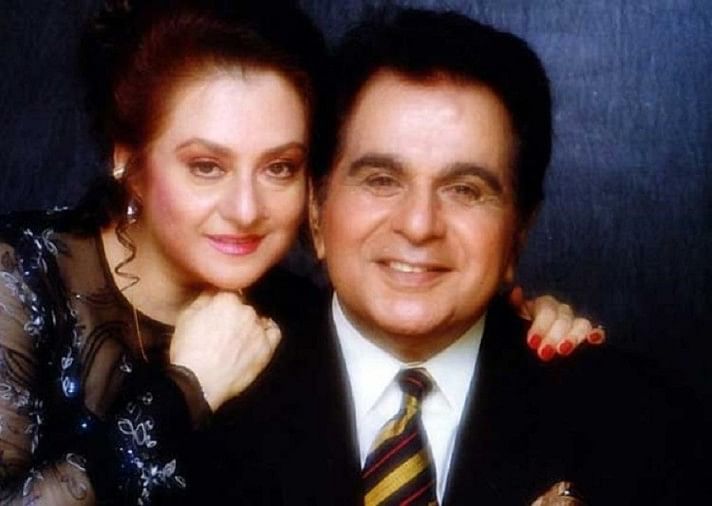 Dilip Kumar married actress Saira Banu. In the year 1966. Dilip Kumar was 44 years old and Saira Banu was 22 years old at the time of marriage. In 1980, the actor also married Aasman, but after sometime he again married saira after divorcing Aasman.
Actor's Bright Career in Bollywood
Dilip Kumar started his career with the film 'Jowar Bhata', which came in the year 1944. However, the film was not a success. His first hit was "Jugnu" which was Released in 1947, the film brought Dilip Kumar in Bollywood as the star of the hit films. In 1949, he worked with Raj Kapoor in the film "Andaaz". The film proved to be a hit. Being known for serious roles in films like Didar (1951) and Devdas (1955), he came to be called the Tragedy King. He played the role of Mughal Rajkumar Jahangir in Mughal-e-Azam (1960). The double role played by Dilip Kumar in "Ram and Shyam" still proves successful in tickling people today. He acted in fewer films in the 1970s, 1980s and 1990s. His major films of this time were Kranti (1981), Vidhata (1982), Duniya 1984), Karma (1986), Izatdar (1990) and Saudagar (1991). The 1998 film "Qila" was his last film. He worked with Amitabh Bachchan in Ramesh Sippy's film Shakti. He also received a Filmfare Award for this film.
Latest Health News About Dilip Kumar
Nowadays Dilip ji's health does not support much. For the last few years, he has been admitted to hospital many times. Even in the year 2011, his health suddenly worsened, someone spread the news of his death. After this, his wife Saira ji told everyone that he is fine, nothing has happened to him. In 2013, he again suffered a heart attack, which led him to be admitted to the hospital again. In April 2016, his health again worsened due to which he was admitted to the hospital once more.