Directed By: Oni Sen
Genre: Crime, Mystery, Thriller
Release Date: March 2, 2020
IMDb Ratings: 8.5/10
Total Episodes: 8
Synopsis of Asur Web Series
Image Source: FilmiBeat
Asur is a Hindi language web series that was released on Voot. The lead roles in this web series are played by Arshad Warsi as a Dhananjay Rajpoot and Barun Sobti as a Nikhil Nair. Through the Asur web series, Arshad Warsi made his debut on Digital Screen.
This web series story is totally unpredictable as here you will get to see that two worlds opposing each other. This web series is connected to the mythological stories as well which helps the viewers to understand the various aspects of a serial killer's mind.
You must have heard the story of Samudra-Manthan from your Grandparents. So, here you will get to know that the origin of Kali Yuga started from there only. According to Hindu Puranas, there are 10 Major Avatars of Lord Vishnu, and whenever the evil activities will increase on the earth, then any of these 10 Avatars of God will happen.
And now in Kaliyuga when evil is at peak on Earth, then the Kalki Avatar of Lord Vishnu will take place to save the world. So, an autistic boy who was tortured by his father since his childhood and his father always to call him Asur. So, he started killing people who were doing good deeds for others so that the Kalki Avatar of God appears in front of Asur to save the world from destruction.
The series has the perfect mystical touch while unfolding the religious beliefs on the making of a serial killer. The Serial killing story of this web series is quite different from other serial killer movies or shows. So, it is a good catch to get rid of your Boredom during this lockdown period.
We are not going to spoil your excitement about this thrilling and interesting web series and we will suggest you Asur Web Series Watch to discover the thrill of the story yourself.
Why One Should Watch Asur?
Image Source: Pen News
This web series is something new for the Indian audience and also the very talented actor Arshad Warsi going to debut in digital space through this web series. So, you must watch his acting for sure. The performance done by the Asur Star Casts in this web series is absolutely amazing and also the scriptwriting is very strong which will never make you feel bored and will also keep you hooked till the very last episode. This web series is a great combination of crime, mystery, and thrill. So, we suggest you to go Asur Web Series Watch on Voot.
What is the Ending of the Asur?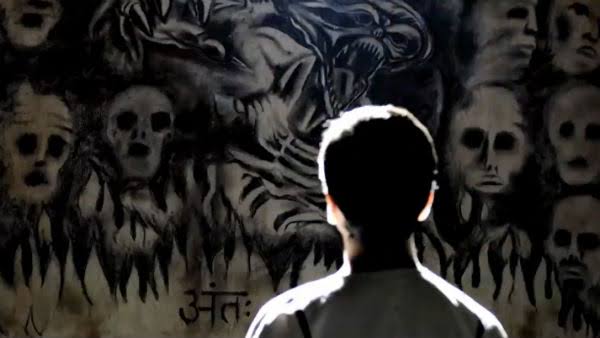 Image Source: Twitter
At the end of the web series, one member of the CBI team named Shubh, died in the fire and others somehow managed to save their lives. At one place of series, Barun Sobti has defeated the Asur which depicted that if evil is there then goodness is also there in this world.
Watch Asur Web Series Trailer Here: